The Giant Roof Foundation, Inc.
|
HOME
TGRF Book-Aid Program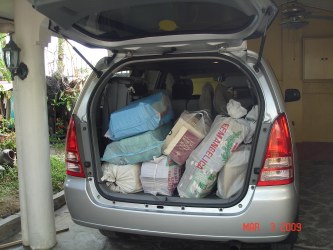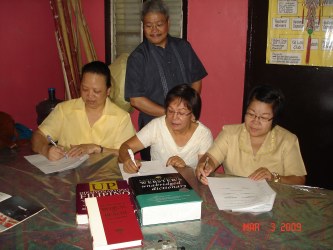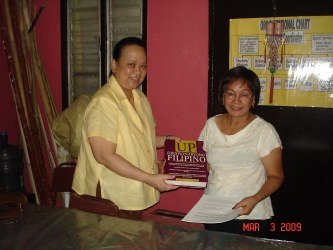 The books on-board and enroute to MHPNHS. The signing of Deed of Donation and the ritual giving of the books
by TGRF President Annie Arcega-Sotto to MHPNHS Librarian Ms. Encarnacion Mallorca.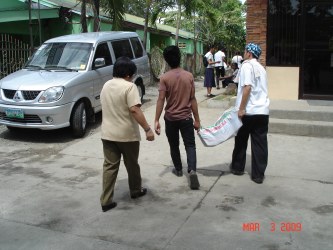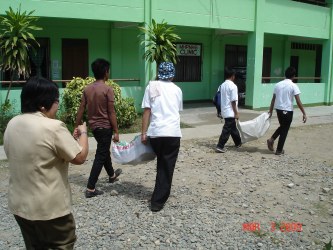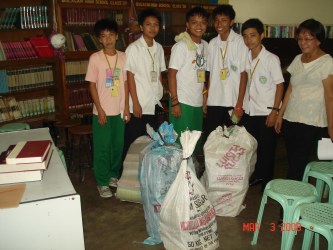 Those guys and Ma'am Becks Tiongson made the event a lot easier to accomplish. Many thanks boys!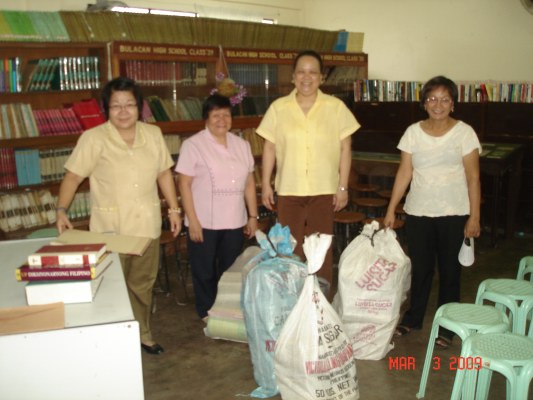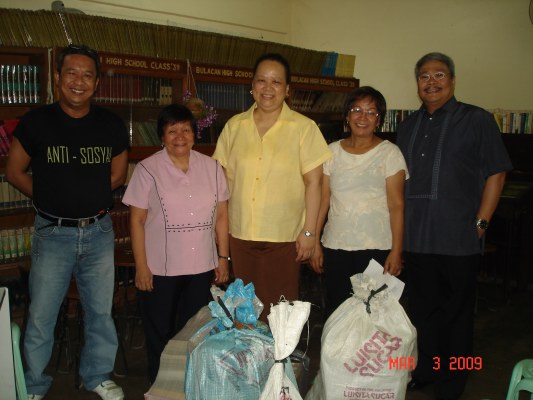 Pose for posterity. TGRF's Annie Sotto, Loni Ramos and Arnel Mediran with Becks Tiongson and the Library staff of MHPNHS.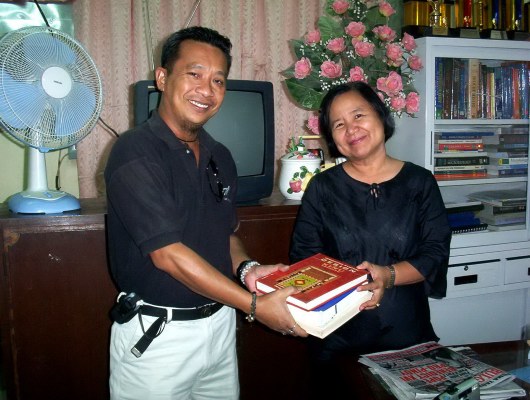 TGRF President Arnaldo C. Mediran handing over to Dr. Norma Cruz-Morala, the Dean of Bulacan State University College of Arts and Sciences, part of a huge donation of used college science textbooks to the said university last April 21, 2005.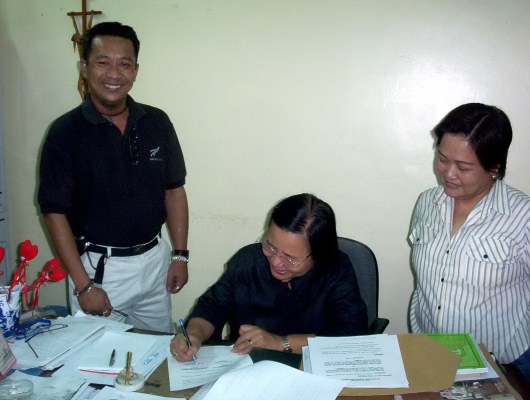 Dean Morala signing of the Deed of Book Donation as TGRF VP Emelita Laganao looks on.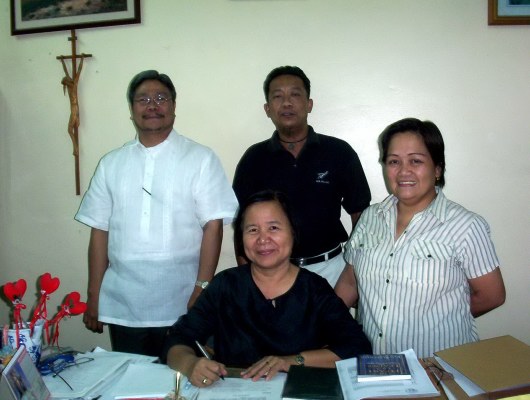 .
Pose for posterity. Dean Morala with TGRF Donor delegation.