The Giant Roof Foundation, Inc.
|
HOME
Kevin A. Avendaño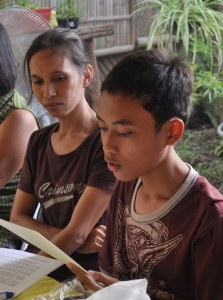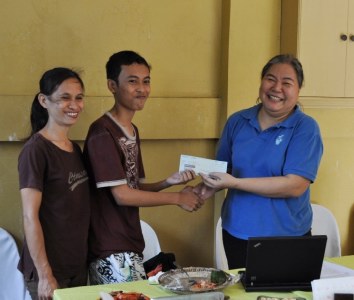 Kevin who now studies at Bulacan State University is the first receipient of TGRF College Scholarship Grant.
Pictures show the scholarship award rites during TGRF Charter Day anniversary last September 11, 2010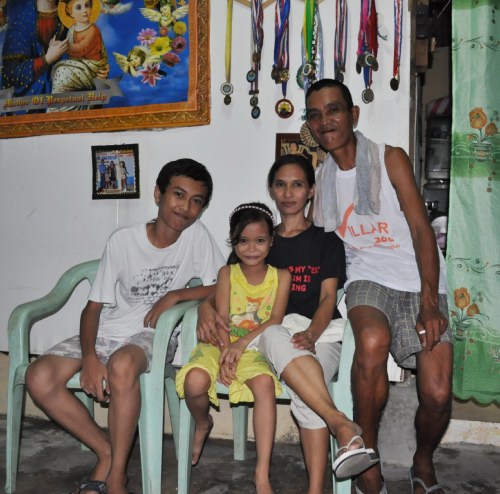 The Avendaño Family. Those are Kevin's school medals at the back.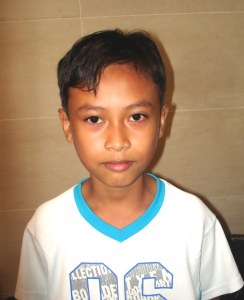 Kevin is tone of two sophomore receipients of TGRF's Educational Grants-In-Aid for 2007-2008 school year.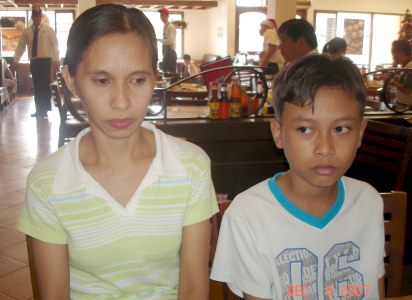 Kevin with his beloved mother, Noberma, during the awarding ceremonies.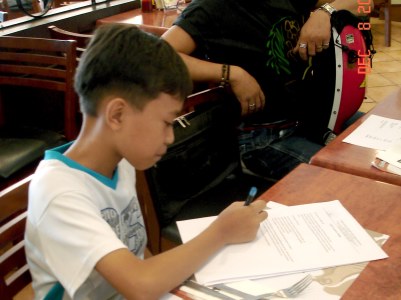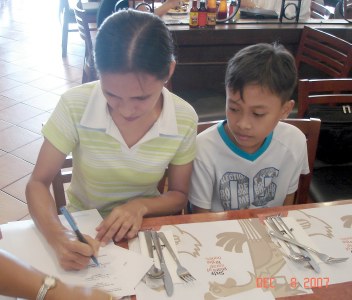 Kevin signing his scholar's pledge while his mother signs the Parental Responsibility Agreement.