The Giant Roof Foundation, Inc.
|
HOME
2007 FILIPINO ESSAY-WRITING CONTEST PARTICIPANTS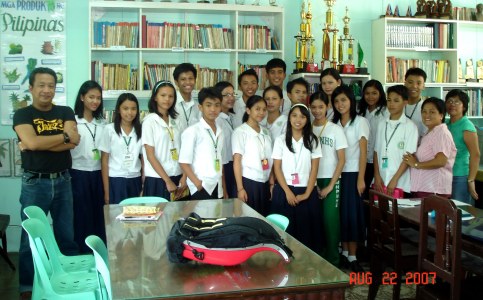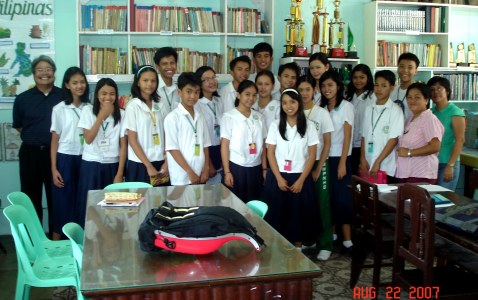 2007's participating student-writers that made it through the preliminary screening.
This years theme: Tatlong Maliliit na Bagay na Magagawa ng Kabataan Para sa Kaunlaran ng Bansa.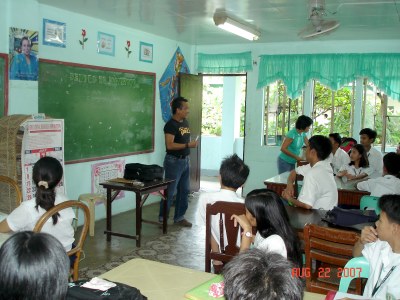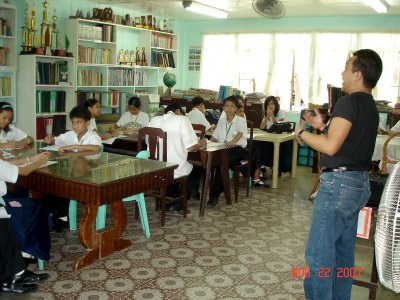 Pre-competition essay pointers from Mr. Arnel Mediran before the pencil pushing gets going.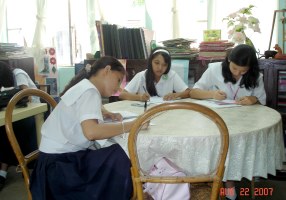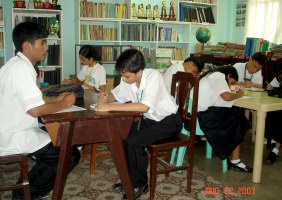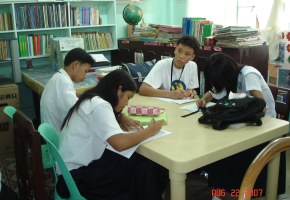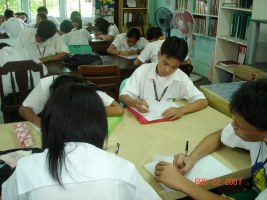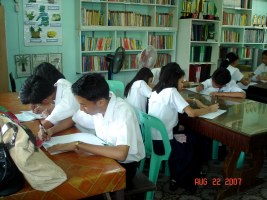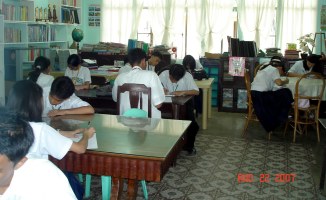 Squeezing their gray matters to find the right words... it's not easy under pressure.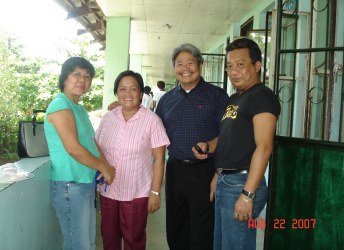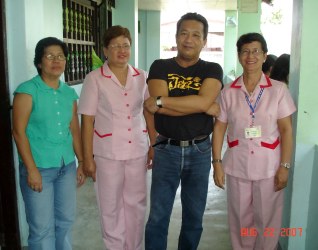 TGRF officers, Rebie, Emy, Loni, and Arnel, who made the 4th annual essay competition another success.
Many thanks shout out to the Filipino teachers who were with us that day,
PHOTOS OF 2007 WINNERS AND AWARD RITES
September 21, 2007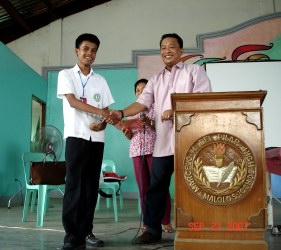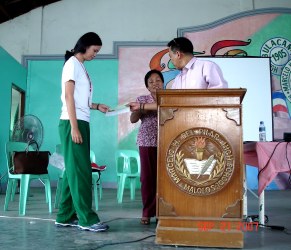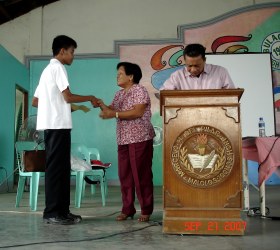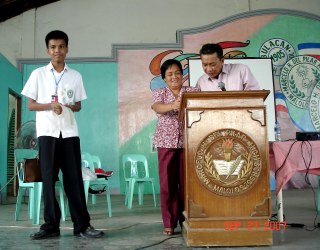 Winner received their cash prize and trophy from TGRF President,Emy laganao and Ex-Officio Director, Arnel Mediran.