The Giant Roof Foundation, Inc.
|
HOME
2008 FILIPINO ESSAY-WRITING CONTEST PARTICIPANTS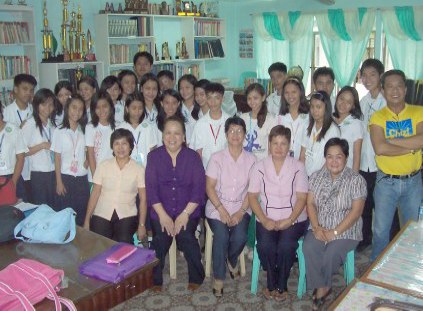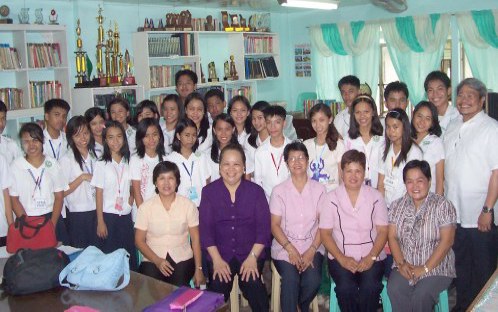 2008's participating student-writers that made it through the preliminary screening. The completition was held last August 19, 2008 at the MHPHS Filipino Department. Seated infront are MHPHS faculty and our TGRF President Annie Arcega-Sotto. Also in the frame are TGRF's Rebie Chu, Emy Laganao, Arnel Mediran and Loni Ramos. This years theme: Pagliban: Dahilan at Kalutasan.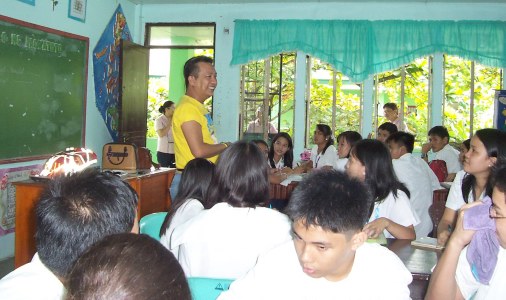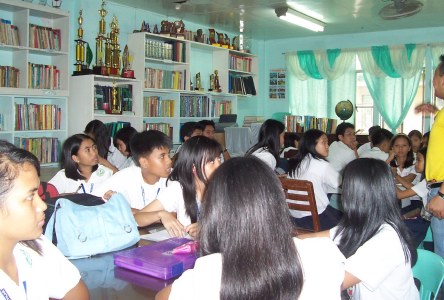 The usual pre-competition essay pointers from Mr. Arnel Mediran before the eager participants.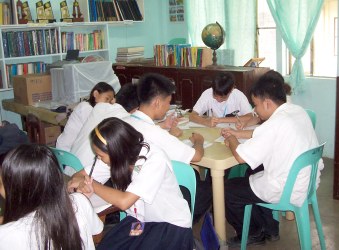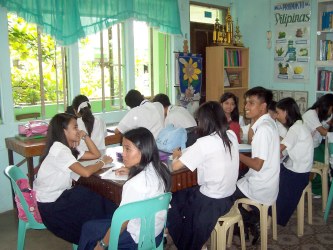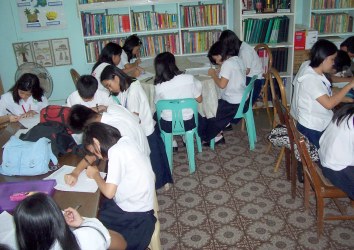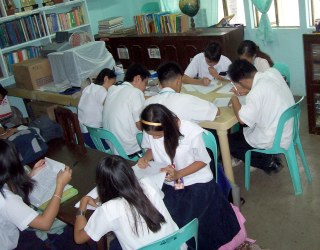 The 2008 wordsmiths. If you keep still long enough, you can hear their brain gears turning.
PHOTOS OF 2008 WINNERS AND AWARD RITES

October 3, 2008 at the Filipino Depratment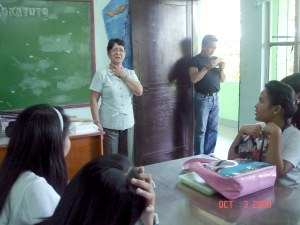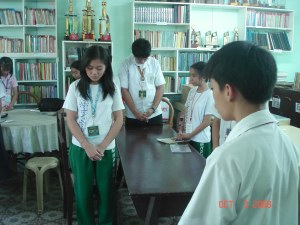 A short welcome spiel by Mrs. Dory Laya of Filipino Department and a little prayer delivered by a surprise student pastor.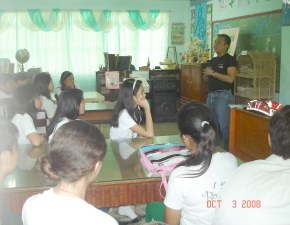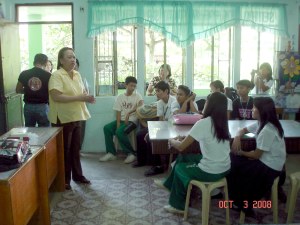 Arnel Mediran enumerating some contest comments and Annie Sotto giving a short inspirational talk.
Students waited in awe for the winner announcement as the minutes ticked quickly by.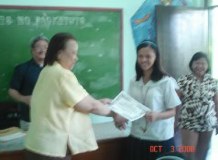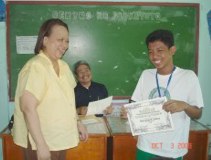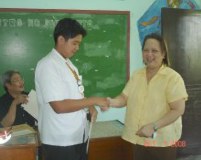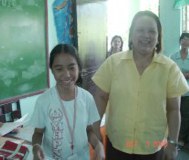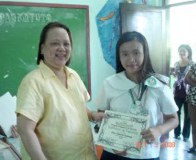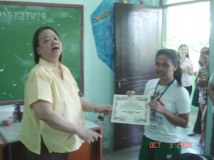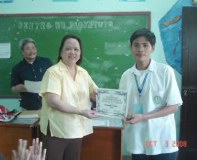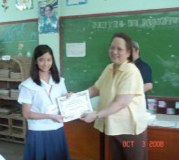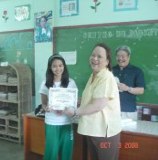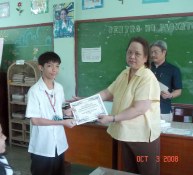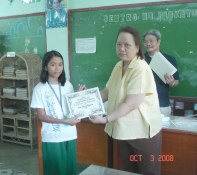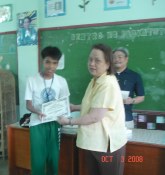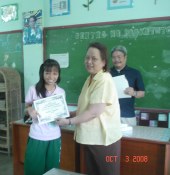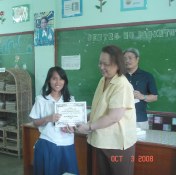 TGRF President Annie Arcega-Sotto handing out the Certificates of Participation to this year's wordsmiths.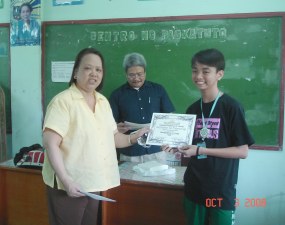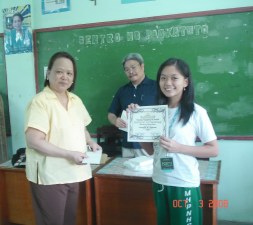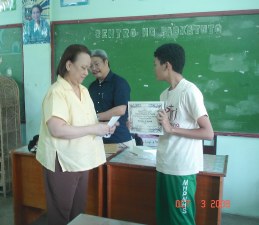 2008's big winners. Left to right: Charles Erize , Carmina and this year's top winner, Paul Aries Estrella.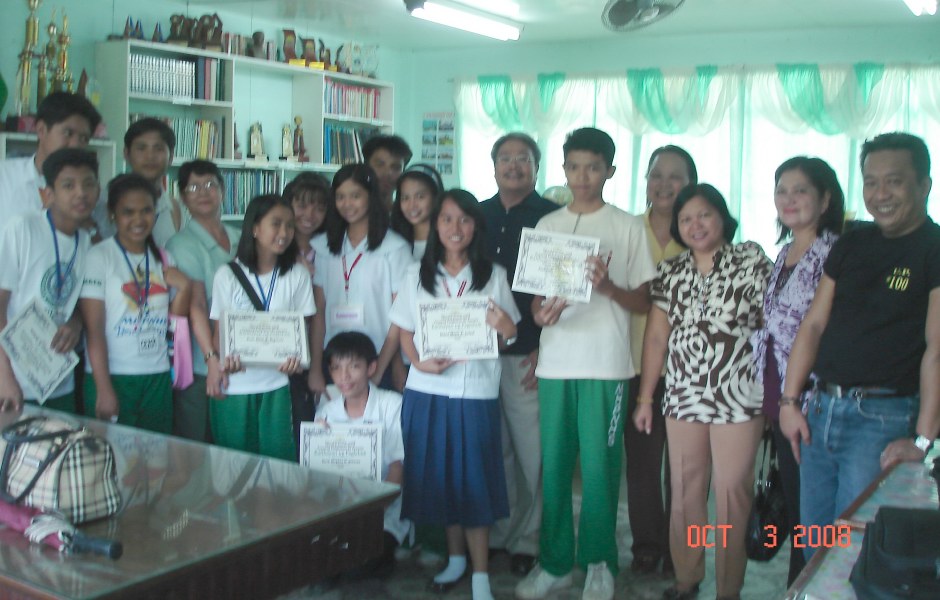 Winners proudly display their certificates, trophy and check with TGRF Directors and Officers beam widely. Also in picture is Mrs. Adoracion Laya.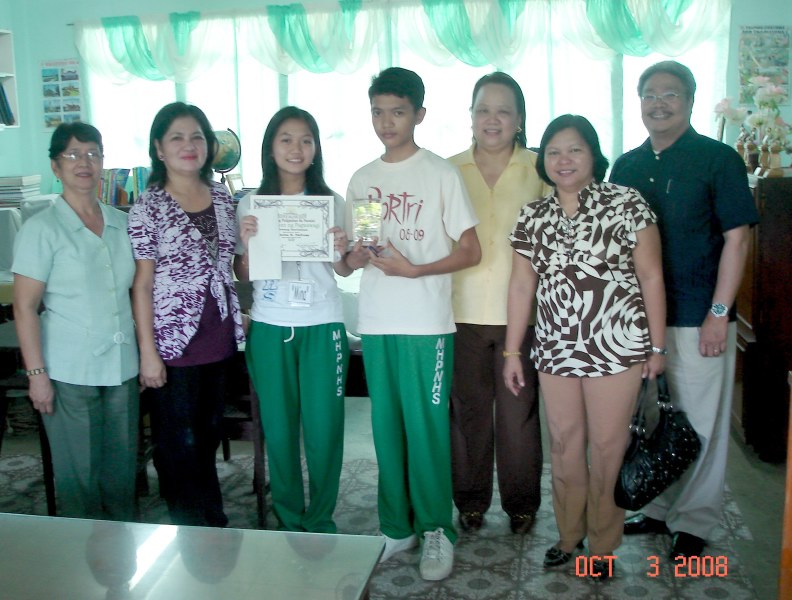 Paul Aries and Carmina proudly displaying their win-wares with the TGRF President and Officers.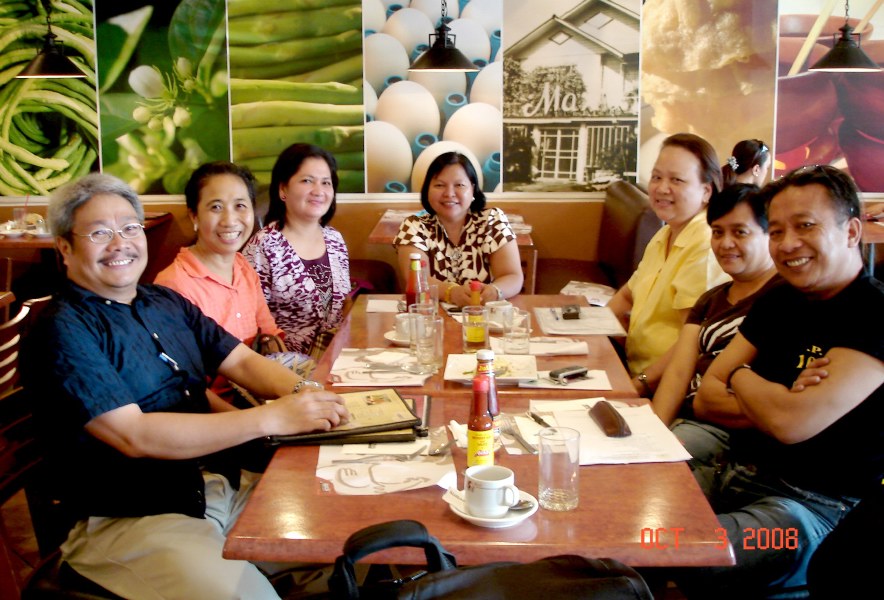 Late afternoon recap after the awards rites. Job well done! Plenty of smiles to go around.
Just another one of those days for The Giant Roof Foundation.